Rolling with Kodak Ektar 100
Kodak Ektar is renowned for having the finest grain out of any colour film on the market so I thought this would be a good follow up film to test out after the grainy Pancro 400.
I shot this film in 4 different locations: the north end of the Peak District, the south end of Wales at MOD St. Athan, on Holiday in Glasgow and then finished off the roll walking down the hutongs of Beijing.
In getting this film developed I took it to a Max Spiellman shop that was near my house as I thought this would be better than Boots (also Boots don't develop colour film) and while the results were definitely more what I was expecting from this film, when I asked about pushing and pulling film they didn't seem to know what I was talking about. I've since found an independant film lab operating out of Birmingham that develop all my film for me via post and are great at treating each film exactly how I want it to be handled. I'll leave a link to their website at the end of this post.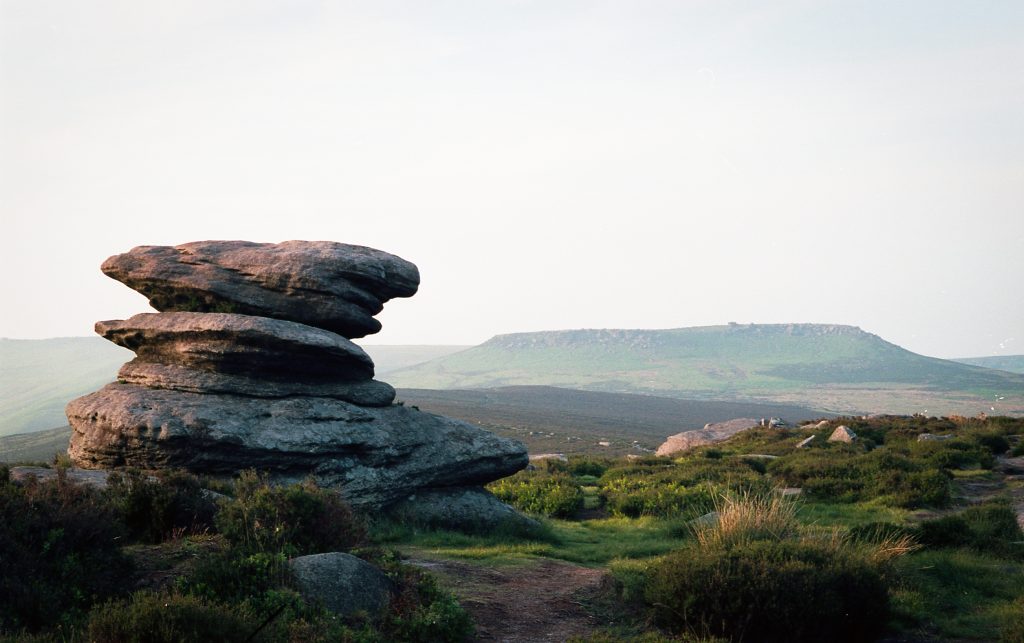 The first thing I immediately noticed about the shots from the Peak District is how richly coloured and saturated the images are. The film rendered the greens beautifully and the deep contrast of the shadows adds a really strong punch to the image (some of that contrast is from running it through photoshop when removing dust, see my Flickr album at the end of this post for more accurate renders). Admittedly this isn't quite the tone I prefer in an image as I generally like more detail in the shadows and an overall flatter tone, but I wasn't expecting that from this particular roll.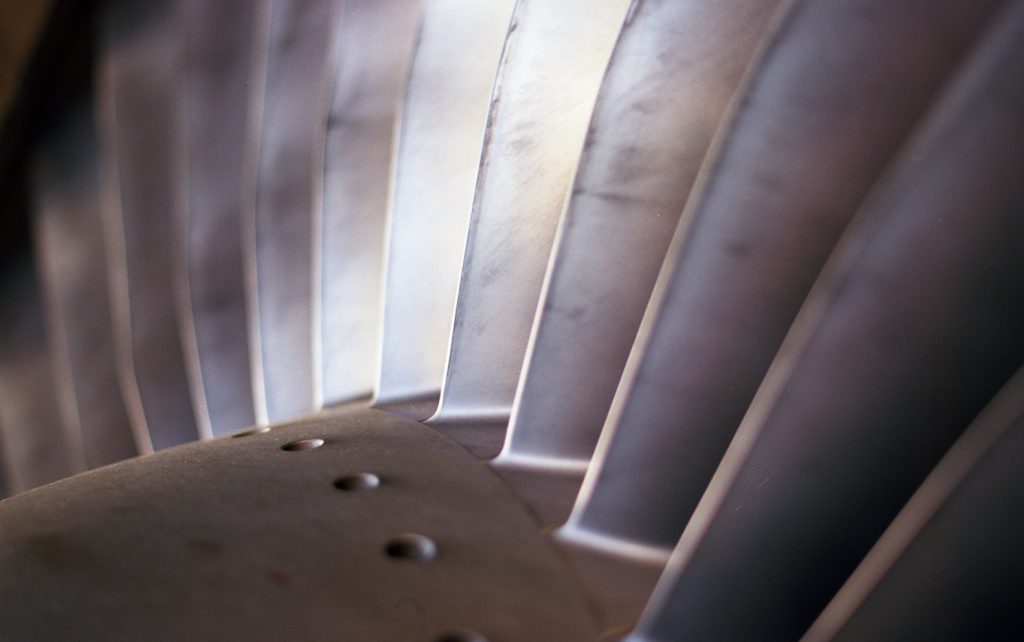 The next thing to note about Ektar is that I truly does live up to the hype when it comes to grain. Even zooming right in after scanning the grain is imperceptable. I can imagine this film being perfect for someone who likes to have their images look as true to life as possible with minimal editing.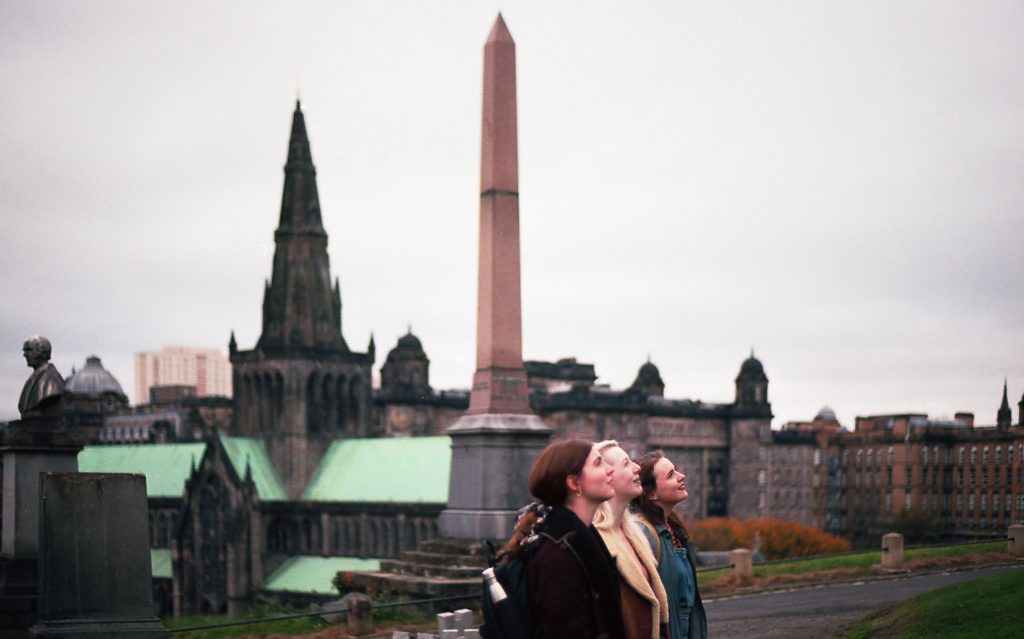 The high contrast tones in the architecture of Glasgow proved to be a perfect testing ground for Ektar as it brought out the moody tones in the Necropolis stonework and separated it nicely from the grey tones of the cloudy Autumn skies.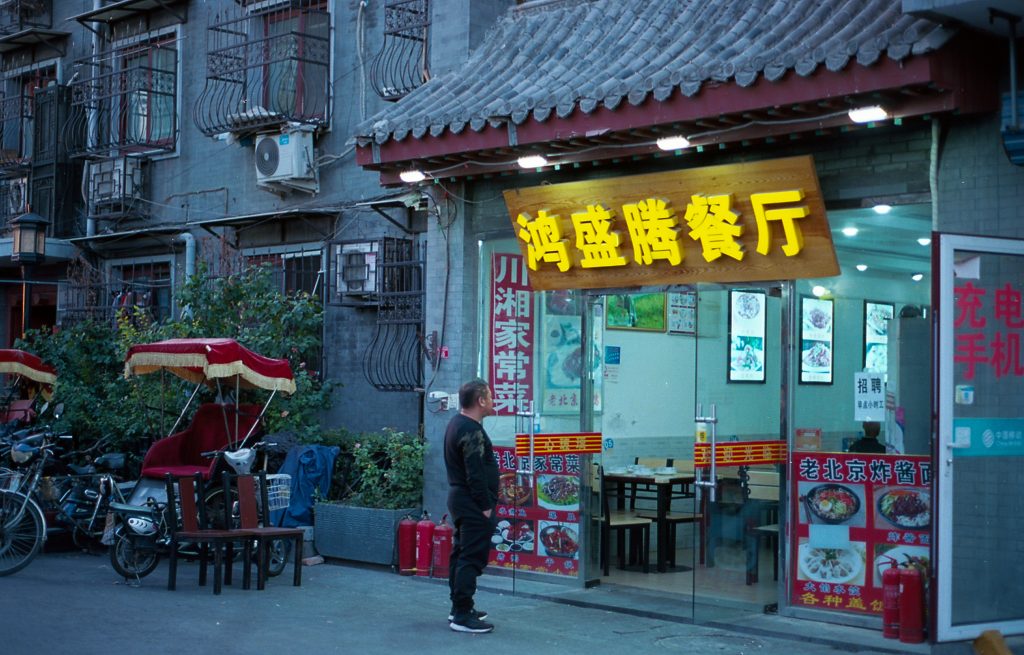 Kodak Ektar 100 has held up in a variety of circumstances here, from colourful vistas to desaturated close ups. As I've mentioned this particular palette isn't quite what I'm looking for in a film so I don't think it will become my daily driver. However as I bought this film in a pack of two I'll experiment with pushing it 2 stops on the next roll and see what effect this has on the look of the film.
For anyone interested in seeing the full album of unedited images you can find it on my Flickr here.
If you want a great postal service film lab then definitely check out AG Photo Labs in Birmingham here (not sponsored by them or anything, just think they do a great job).