Rolling with Cinestill 800T
Now this is a film I was super excited to try out! Cinestill 800T is a film with somewhat of a cult status within the analogue community. It earned the name cinestill because it is essentially a motion picture film that has been retooled for developing with the same chemicals and process as regular C-41 films. Typically motion picture film requires a developing method called ECN-2, but by removing a layer of emulsion called the 'Remjet' layer, which is an anti-halation backing on the industry standard Kodak Vision 3 5219, the film could now be developed using the regular method used in most still photography films.
Because this anti-halation layer has been stripped away however, this means that highlights can halo, typically seen around lightbulbs. Speaking of lightbulbs, the 'T' in '800T' stands for tungsten; this is because this film was specifically developed for artifical lighting situations. In fact, the company website actually recommends using an orange filter and rating the film at 500 ISO if you intend to use it for daylight photography. For me this wasn't such an issue as most of the shots I had planned were going to be on photo walks around Glasgow at night. A quick search of the analog photography subreddit with this film and you'll find endless images of streets at night lit with neon and halated tube lights, so the search for some good neon began.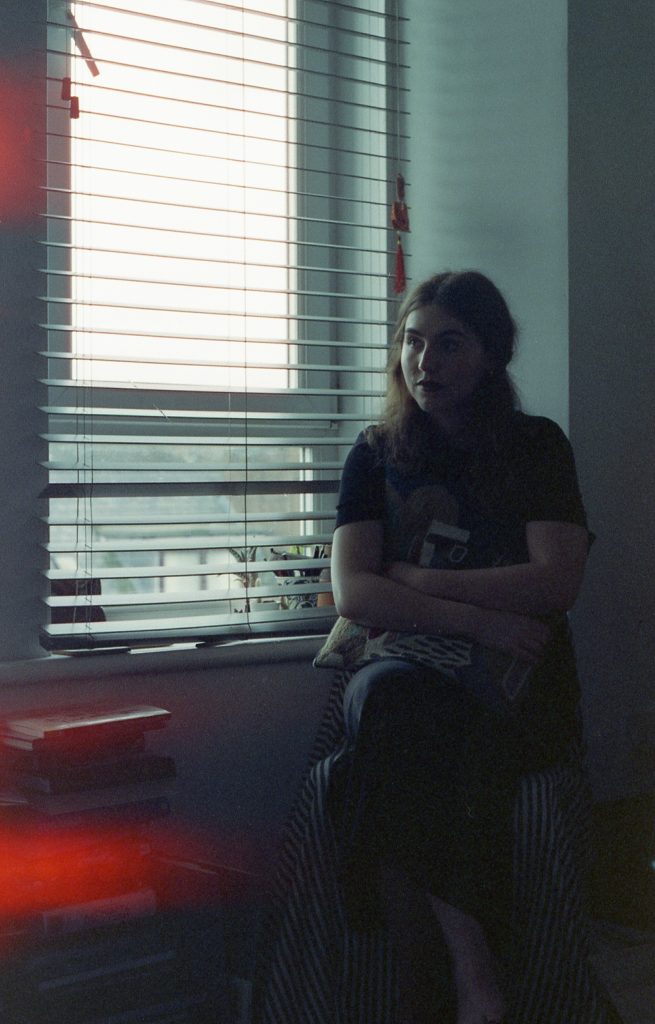 After finishing off my roll of Tri-X (which you can read my review of here) I did a quick test shot while Saskia was all made up and immediately fell in love with the temperature of this film. The walls in the background are pure white but Cinestill rendered them with a gorgeous cool blue hue which I've come to understand is a common characteristic of Cinestill when shooting in bright environments.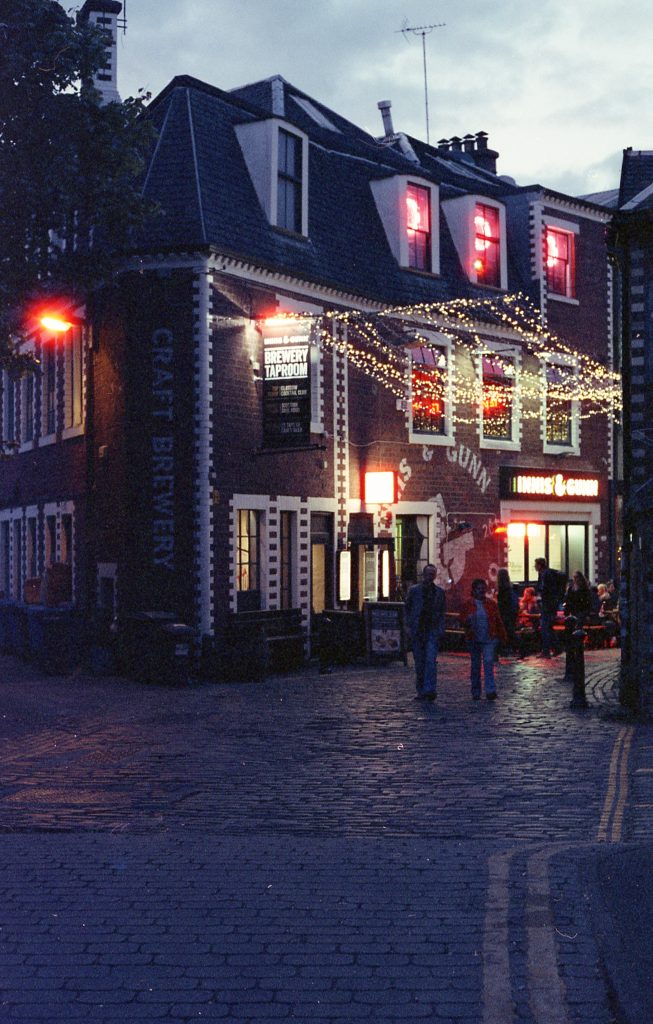 After a short walk I found the perfect street for testing my roll of Cinestill on. You can see a great example of the anti-halation layer being stripped away in the street lamp on the left hand side of the image.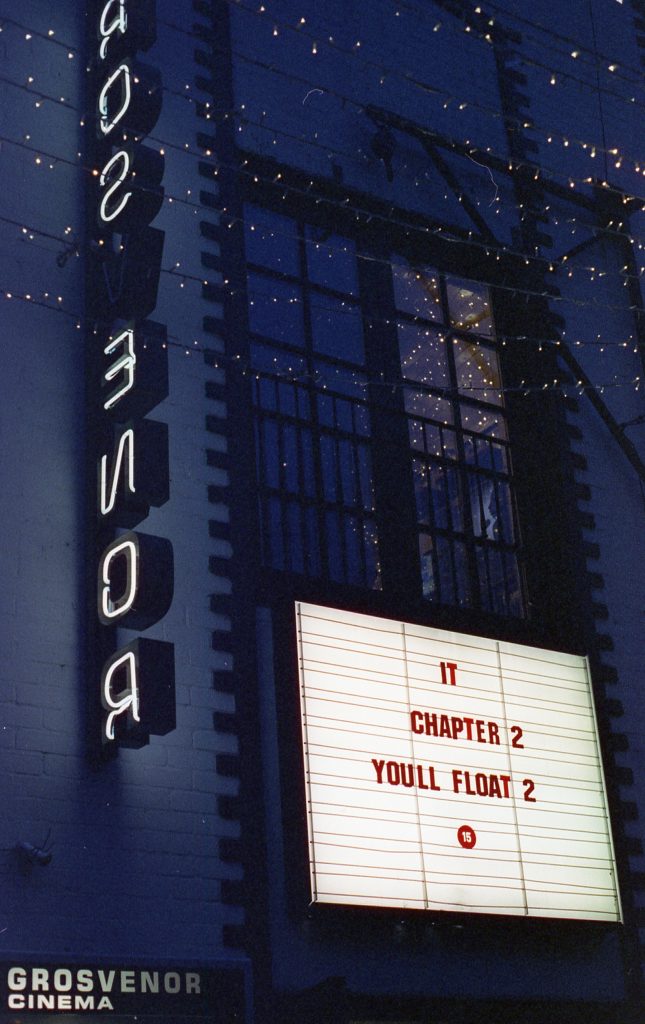 Just a way down the alley from the Innis and Gunn pub was the Grosvenor cinema where the blue hue of the film married perfectly with the blue hour sky that's reflected in the windows of the building. To get this shot I metered off the cinema sign and allowed the film to do all the heavy lifting when it came to lighting the brickwork.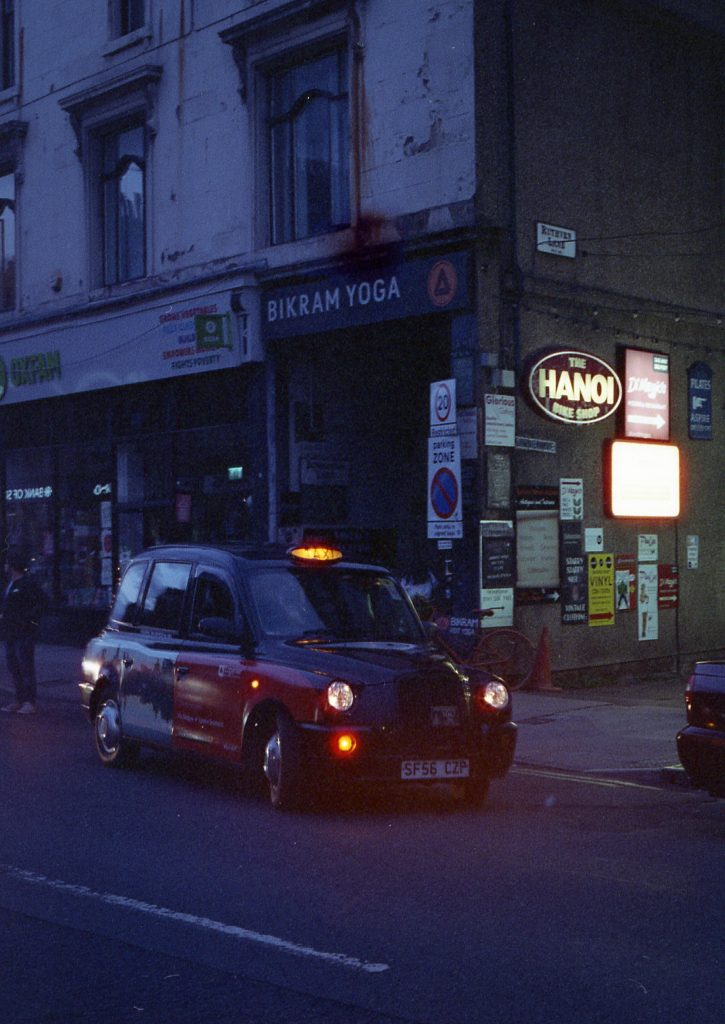 Coming towards the end of blue hour, I managed to capture this black cab pulling away after picking up a passenger. After looking over this shot I noticed quite how grainy this film is, it's not as noticeable as my roll of Pancro 400 but I suppose any film being shot at 800 ISO is going to have quite a bit of grain come through in the developing process.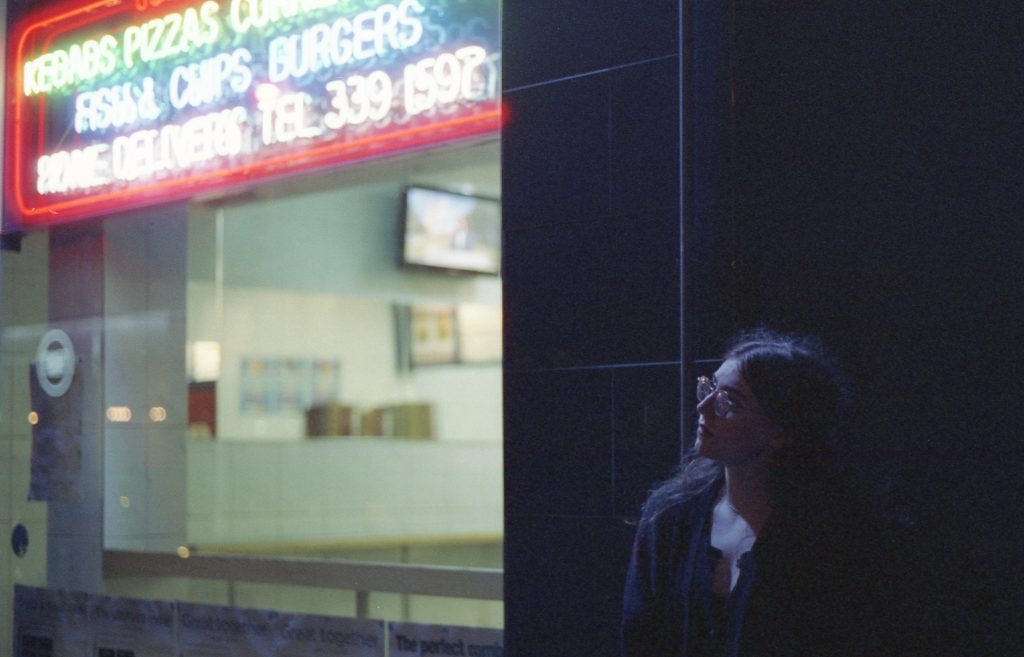 Towards the end of the night we finally found some neon. Not only do I love the iridescence of the words in neon, but the interior of the chip shop which sits just out of focus in the background holds what I'd consider to be a really cinematic colour.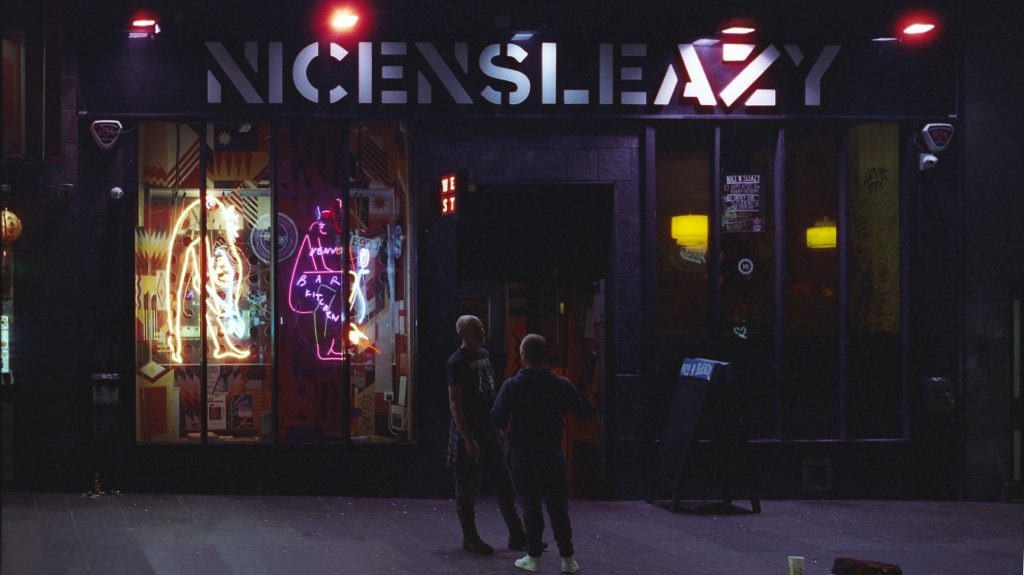 This shot took a bit of touching up in post because of the angle that I took it at but considering it was taken in the dead of night, it's amazing how much detail the high speed film has managed to pull out of the dark.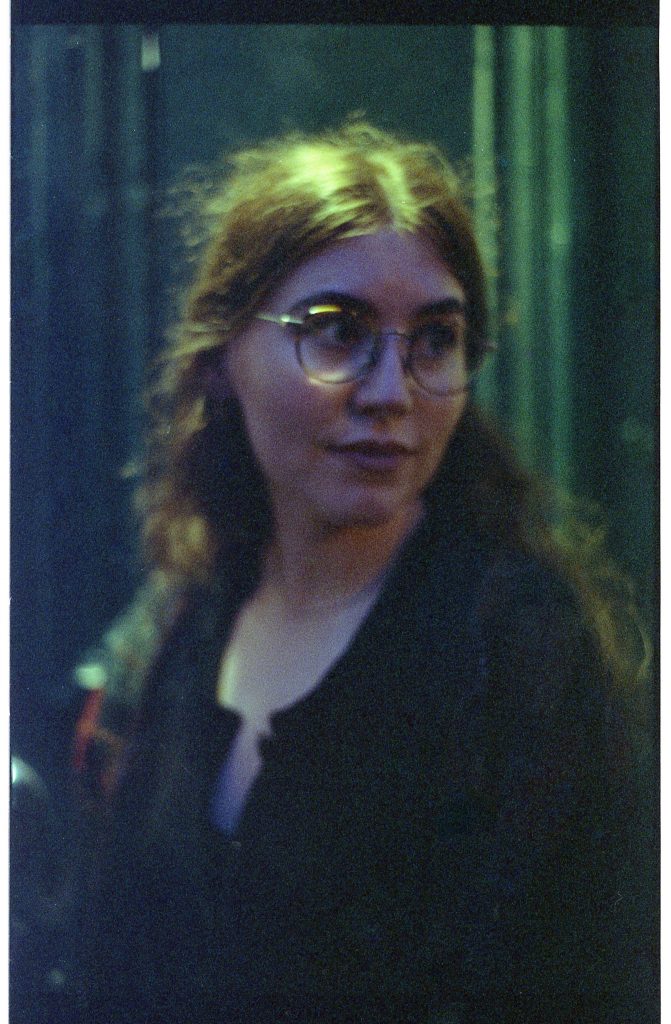 This is another image that I'm particularly drawn to because of it's imperfections, it's out of focus and incredibly noisy but I really enjoy the colouring of the light above the door and the effect it has on illuminating Saskia's hair.
This really is a versatile film and produced great results in all the scenarios I put it through. I would have liked to have taken it out on a sunny day to see how it worked in daylight without the orange filter or dropping the ISO down but as we were in Glasgow when I was taking these pictures, a sunny day was out of the question.
It would be amazing to shoot this film on a more regular basis but unfortunately it is twice the price of pretty much every other film available. It's definitely worth the price but I'll be saving this one for special occasions!